A legend trance Dj: ATB coming to Copenhagen
ATB a Night full of memories.
The veteran of electronic music lands in Copenhagen February 3rd to make us dance with his No. 1 track 9PM (Till I Come).
A German music celebrity that has toured around the world playing in the most important parties and clubs (Sunrise Festival, Creamfields, Mysteryland, etc). Being the No.1 DJ in 2011 according to 'THE DJ LIST'.
Prepare to feel your favorite tunes and to enjoy a memorable show.
Location: Stagebox
Date: 3 February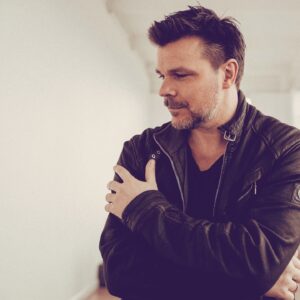 About ATB
For more than 20 years, Andre Tanneberger aka ATB he has been at the top of the international DJ charts(DJ MAG 2021:#35)and his songs have been played billions of times all around the globe.The BRIT-awards nominated artistis considered a pioneer and by now a legend of the international electronic music scene.
Having produced a total of ten albums to date, the reissue of "Your Love (9 PM)," which he produced with Topic and A7S, has become THE big summer hit of 2021 around the globe. It has already been streamed more than 500million times on Spotify alone, has reached gold status in twelve countries, including Germany, platinum inUK,Australia, Russia, Italy and Switzerland and double platinum in Ireland. The track is one of the most played songs on the radio all over the worldand hit #1 of the US dance harts. Over 20 years ago, ATB's original version of "9 PM (Till I Come)" was the first dance song "Made in Germany" to crack the #1 spot in the UK charts.
ATB's debut single also peaked in several Top 10 charts around the globe, including the US Billboard Charts, and opened the door for dance music on mainstream radio.Besides Your Love (9PM) and the follow up single "Like That",ATB has also launched his EP Serie ATB THE DJ. A series in which ATB releases music for his fans of the first hour. To which you dance even when you're not in a club. That beams you emotionally into another world. Suitable to escape the everyday life. And Vol. 01 was just the beginning.
Tickets.